Installation & Monitoring
HD Mega-pixel CCTV for Homes, Offices, Shops or Industry. We install, Maintain and Monitor from small to large multi-site across the UK.
Your Security and Fire systems can be Integrated to make them easy to use and remotely controlled via Apps. CCTV can open barriers using ANPR and warn you of unwanted visitor using Artificial Intelligence.
We can automate your Gates or Doors to allow simple, easy and safe access to your premises - can be integrated with CCTV and Access Control.
An intelligent access control system should provide access to authorised personnel, but prohibit entry of unauthorised persons
Intruder alarms - professionally installed and maintained - are essential for fighting crime and can to incorporated as part of an integrated security solution.
Fire alarms - professionally installed and maintained -  and can be incorporated as part of an integrated security solution.
Since Lexicon was founded in 2002, we have offered impartial advice in order achieve reliable surveillance and security in all types of properties from schools, offices, warehousing and domestic houses and apartments.  We are based near Birmingham and cover the whole UK adhering to your budget whilst surpassing your expectations. Check out the services our security specialisms extend to.
The Directors of Lexicon have a wealth of experience in distribution, manufacturing and installation of CCTV, access control, alarm systems and gate automation which gives Lexicon an affinity with our customers' needs and a greater understanding of the issues involved in making a security project happen on time, on budget and with an end result that surpasses expectations.
There are many aspects to Security , from safety of people with access control systems, safety of property with security fencing, asset management with intruder alarms to management of procedures. System integration of different systems is very often the key. We pride ourselves on our ability to understand our customers bespoke requirements to achieve the most effective and efficient monitoring and security solutions. This communication also extends to working with others to integrate third party systems into products we are installing.
"During the entire project, Lexicon guided us through each stage, step by step. We ended up with an amazing online solution that we are extremely impressed with"
Group Property Manager, BBA Aviation.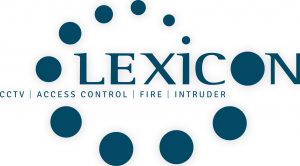 is trusted by the following organisations...
Speak To Our Specialists
Contact Us on 01527585428 or via our Contact Form