Turnstile Access Control Systems
Turnstile security monitoiring offers a very effective physical solution to Access Control. Whether in an Office, Railway Station or Stadium environment, turnstiles prove effective in allowing only one person to pass at one time. Baffle gates can be accessed from using cards, coins or tokens and some will count a number of people that are passing through. There are many different types of turnstile access control systems available with different sizes.
Waist High Turnstile
A waist-high turnstile is a mechanical gate containing four revolving horizontal arms that are then fixed to a post allowing access to become more difficult. A waist-high turnstile will only allow one person to enter the turnstile at on time. For security purpose, this would ensure visible site of each person easily isolating people when there is potential trouble.
Roto Gates
Roto gates are much larger than any other turnstile being seven feet high stainless steel. Roto gates can rotate in both directions this will allow two-way traffic. An exit-only roto gate is different it will stop people entering therefore only allowing people to exit. You may find an exit only turnstile in subway exits. If wheelchair user's venues will have a manual gated entrance to allow people will wheelchair access.
Turnstiles are commonly integrated with CCTV and Access Control for total Building Management Service control.
Turnstile Installation Enquiry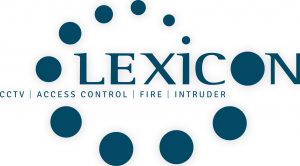 is trusted by the following organisations...
Speak To Our Specialists
Contact Us on 01527585428 or via our Contact Form